Modern Siren Personality Tools
The most important aspect of The Modern Siren program is how you learn to use your life experiences and lessons learned to actually benefit yourself, instead of hanging around your neck like an anchor. Once your viewpoint changes, so will your love life.
Understanding How Men See You
Rori Raye, married for over 25 years and a counselor for many more, explains in plain language why your own viewpoint of what men see when they look at you (beyond the physical) and the tools you need to have so you can start to show men what you want them to see. 
This is a very big part of the start of having a successful relationship with the man that you choose instead of waiting for a man to choose you. 
What You'll Learn in The Modern Siren
How to stop sabotaging your relationships
How to have what you see other women have
Gain a new confidence that attracts men
Use your emotions in a way that a man will positively react to
Rori easily explains to you how to truly shine with your inner power and personality that no man can ignore.
Once you know the secrets of being a Modern Siren, your love life will never be the same. Women have it so easy because of great relationship advice that helps them, unlike some men that have misogynistic friends to guide them through their relationships.
How to Be a Modern Siren in 7 Minutes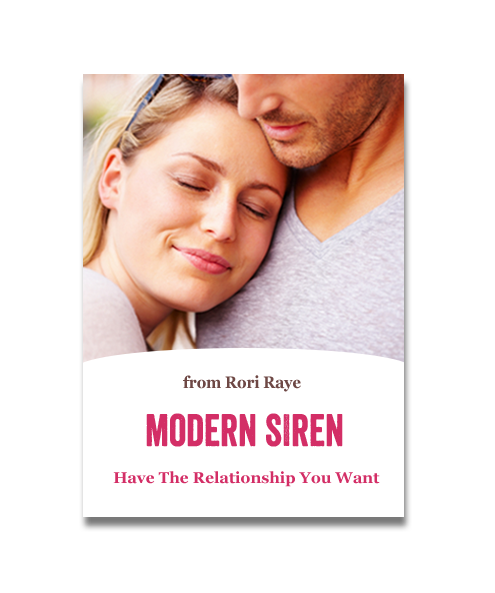 Why do some women have it so easy with men and you don't? What is the key to enduring happiness? The Modern Siren will show you what you're missing.
Read More »